Rental Gear
Need a Regulator with Gauges?
How about Gloves and or Boots?
What about a Complete Scuba Outfit?
Well then, you have come to the right place. We have a wide range of equipment available for rent. Our rental department has over 40 tanks of various sizes, 16 regulators, 30 wet suits ranging in sizes from XS – XXXL in both men's and women's sizes, 25 BCD's, dive lights and other accessories to get you on your way. Plus, many of the staff are divers themselves and have been working in the scuba field for many years, so we can help you get setup with the perfect Scuba Outfit.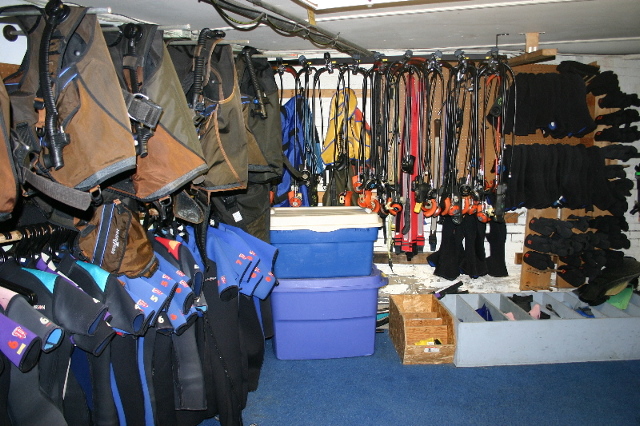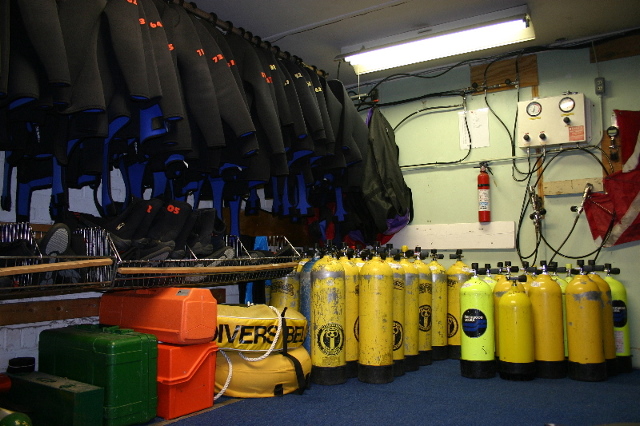 Equipment Prices
| Equipment | Price |
| --- | --- |
| Tank - (Filled) - Any Size - | $10.00 |
| Regulators with Analog Gauges | $8.00 |
| Regulators with Computer Gauges | $12.00 |
| Dive Lights Primary | $8.00 |
| Dive Lights Backup | $4.00 |
| BCD | $10.00 |
| Wet Suit | $16.00 |
| Weight Belts with Weights | $4.00 |
| Gloves/Mitts | $5.00 |
| Boots | $6.00 |
| Hoods | $5.00 |